Women in Construction Week: Amber Jordan
It's National Women in Construction Week, and we're highlighting women here at Sellen to ask about their experience in the industry, what they enjoy most about their roles and advice for the next generation. Read below to hear about how Site Safety Coordinator, Amber Jordan, got her start in the industry and what advice she offers to the next generation.
How did you get involved in the construction industry?
It is kind of a crazy story. My oldest son had an accident before he turned 2, and we ended up living at Seattle Children's Hospital for about two years. We were there when Sellen was building the new cancer wing, Building Care. My mom was working on that job with Sellen, so we got to see her and look out for Waldo every day. It was a very cool process to see the project come together, and my son loved looking out the window and watching.
Once we were out of the hospital, I knew I needed to get a better job with good benefits to take care of my family. It turned out the laborers hall was full at that time, so I was put on the waiting list for about a year and a half. In the meantime, I became a taper. Once the union called, I jumped ship and never looked back, which is how I got to where I am today on the Safety Team.
What's the most rewarding aspect about your job?
The most rewarding part of my job is knowing that I am making sure that everyone is going home safe, the same way that they showed up to the site. Being able to see the projects that Sellen teams have helped build is another great part of the job. I love driving through Seattle with my kids and showing them projects that I have worked on.
What do you enjoy most about working for Sellen?
What I enjoy most about Sellen is the people. I have worked with the same crew at Seattle Children's for about six years and they became like family ‒ we know each other's families, celebrate birthdays and share pictures and stories. Having a great team makes all the difference, and the personal relationships formed on site can last a lifetime.
What's your advice for the next generation of women in construction?
My advice to the next generation is to put in the work, be willing to learn and keep a positive attitude. Develop confidence in your trade, don't be afraid to ask questions and empower those around you. Stay true to who you are and don't worry about what others think of you.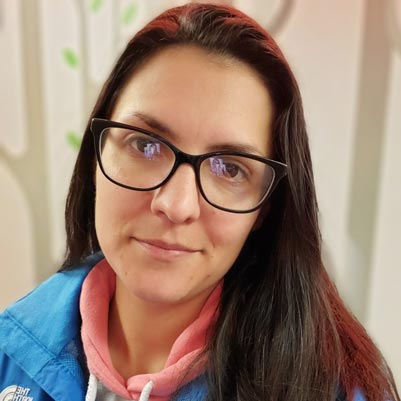 Amber Jordan
Site Safety Coordinator