Sellen Receives Corporate Citizenship Award
The Puget Sound Business Journal ranked Sellen No.22 in the large company category for corporate citizenship. Companies were ranked by the value they donated in 2018.
We were among some of the region's largest corporations, and were recognized based off of contributions to local non-profits, employee engagement with volunteerism and workplace giving, and our support of pre-apprenticeship programs.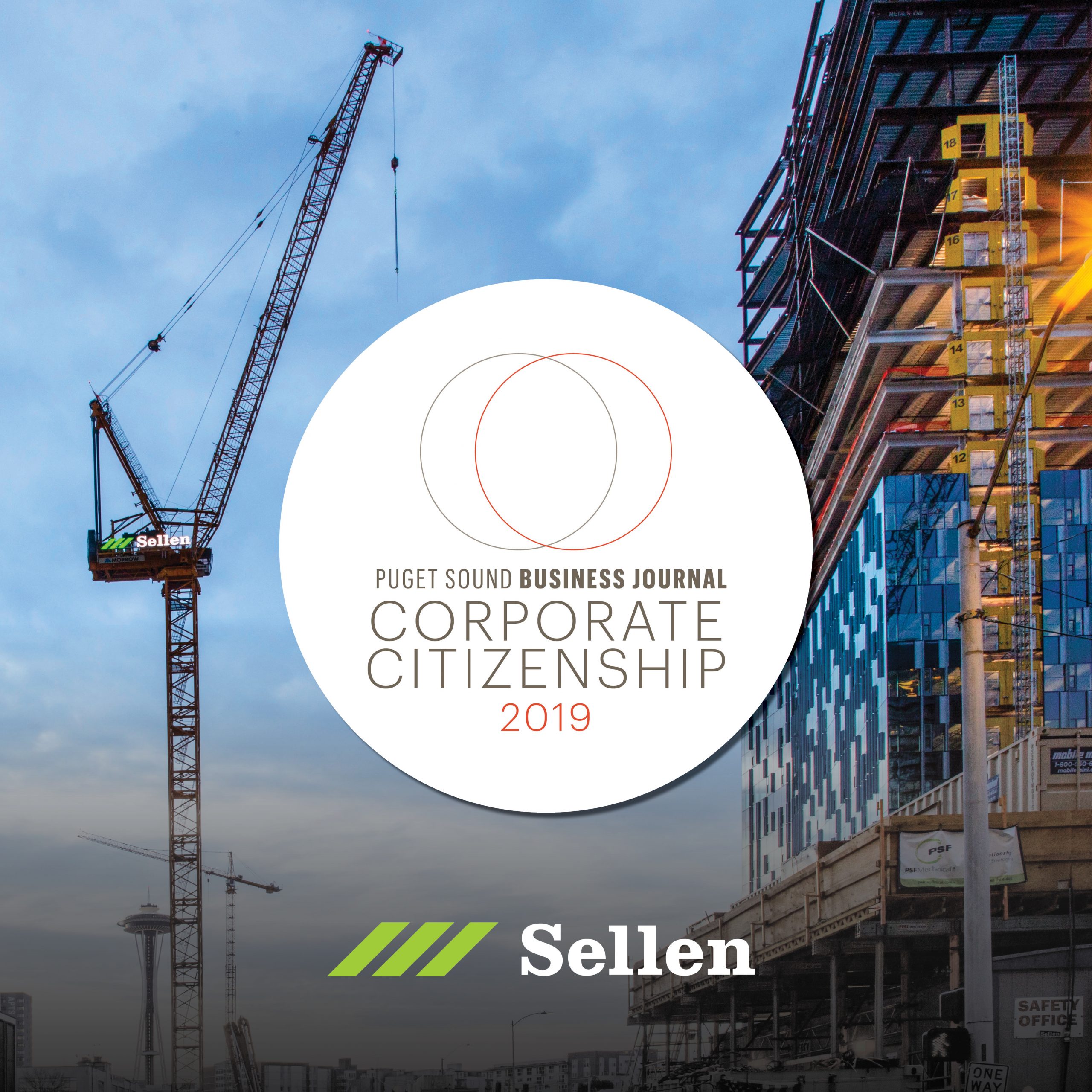 By The Numbers:
$777,000 to non-profits
Average of $500 per employee in personal giving
591 volunteer time off (VTO) hours
Increased engagement with pre-apprenticeship programs