Yale and Harrison Construction Updates
September 2019
Saturday, September 21: 7 a.m. to 5 p.m.
Crews will be arriving on-site at 7 a.m. and begin demolition activities at 8 a.m. This work will include heavy equipment and construction noise until the end of the shift at 5 p.m. The sidewalk on Eastlake Avenue will be closed from Harrison Street to Thomas Street during demolition activities. A detour will be put in place to route pedestrians to Yale Avenue. Demolition activities will not impact vehicle traffic.
This work has been coordinated with the City of Seattle.
Scroll to the bottom of the page to subscribe to future project updates for the Yale and Harrison project.
Questions or concerns? Contact us any time:
Superintendent Russell Paananen
Email: russp@sellen.com
Project Email Inbox: yaleandharrison@sellen.com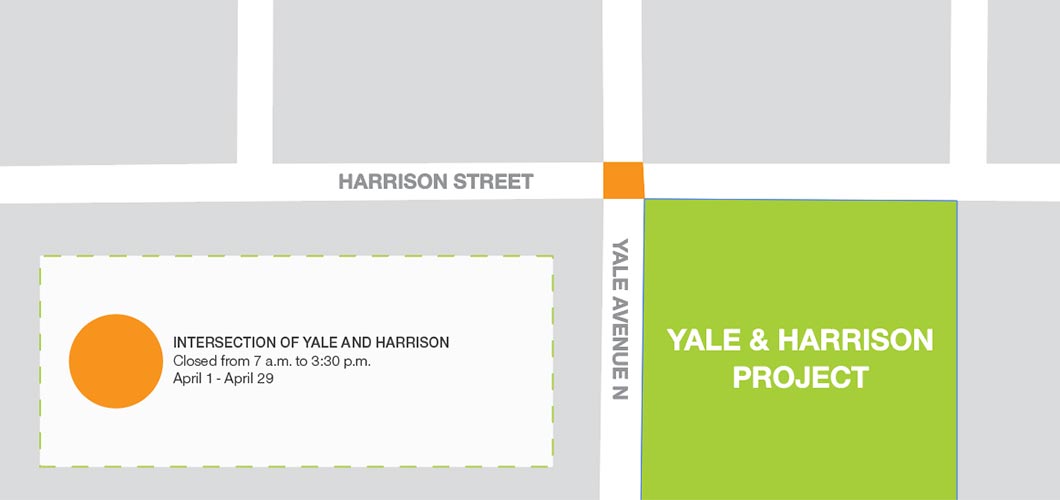 Construction Bulletin Archive
About the Project
The Yale and Harrison project is a nine-story office building, scheduled to begin in August 2019 and continue through May 2021. Early utility work is now underway and will continue through June 2019.