The Artise Construction Updates
May 2021
ACTIVITY

Lane Closures on Friday, May 7: 
On Friday, May 7, crews will be conducting early utility investigation activities on 106th Avenue NE and NE 8th Street. This activity will require intermittent traffic lane and crosswalk closures between 9 a.m. and 3 p.m.
Crews will implement two separate closure configurations for this work.
Only one closure configuration will be in place at any given time.
Traffic cones and detour signage will be in place, and a uniformed police officer will help reroute traffic and pedestrians.
Closures are anticipated to last 3 – 4 hours at a time.
Activity Hours:
9 a.m. – 3 p.m.
Questions or concerns? Contact us anytime and we'll get back to you as soon as possible.
Project Email Inbox: artise@sellen.com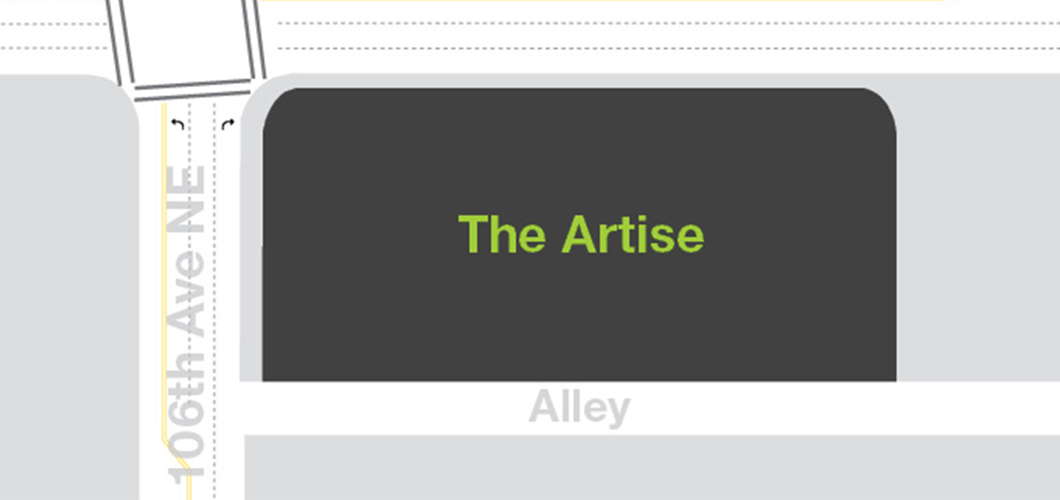 About The Artise Project
Sellen is partnering with Schnitzer West and NBBJ to build The Artise, a new office tower located on the corner of NE 8th Street and 106th Avenue in Bellevue.