Bellevue 600 Construction Updates
January 2023
In January, the following work will be in-progress at the Bellevue 600 project:
Pedestrians are being rerouted due to sidewalk closures adjacent to the site on 108th Avenue NE, 110th Avenue NE and NE 6th Street. Please refer to the map for more details.
Underground street improvements on 108th Avenue NE and 110th Avenue NE will continue this month.
In addition, weekend lane closures on 108th Avenue NE from NE 6th Street to mid-block will continue this month.
To facilitate construction activities on the project, the team will be shifting traffic on 110th Avenue NE. Southbound traffic control measures will be in place Monday through Friday.
Periodic construction activities will be taking place on the sidewalk adjacent to The Bravern along 110th Avenue NE. Pedestrian access will be accommodated around work activities.
Shoring activities have started on site. This work will occur Monday through Friday, between the hours of 7 a.m. to 5:30 p.m. This work will contribute to an increased level of construction noise.
Questions or concerns? Contact us anytime and we'll get back to you as soon as possible.
Project Email Inbox: bellevue600@sellen.com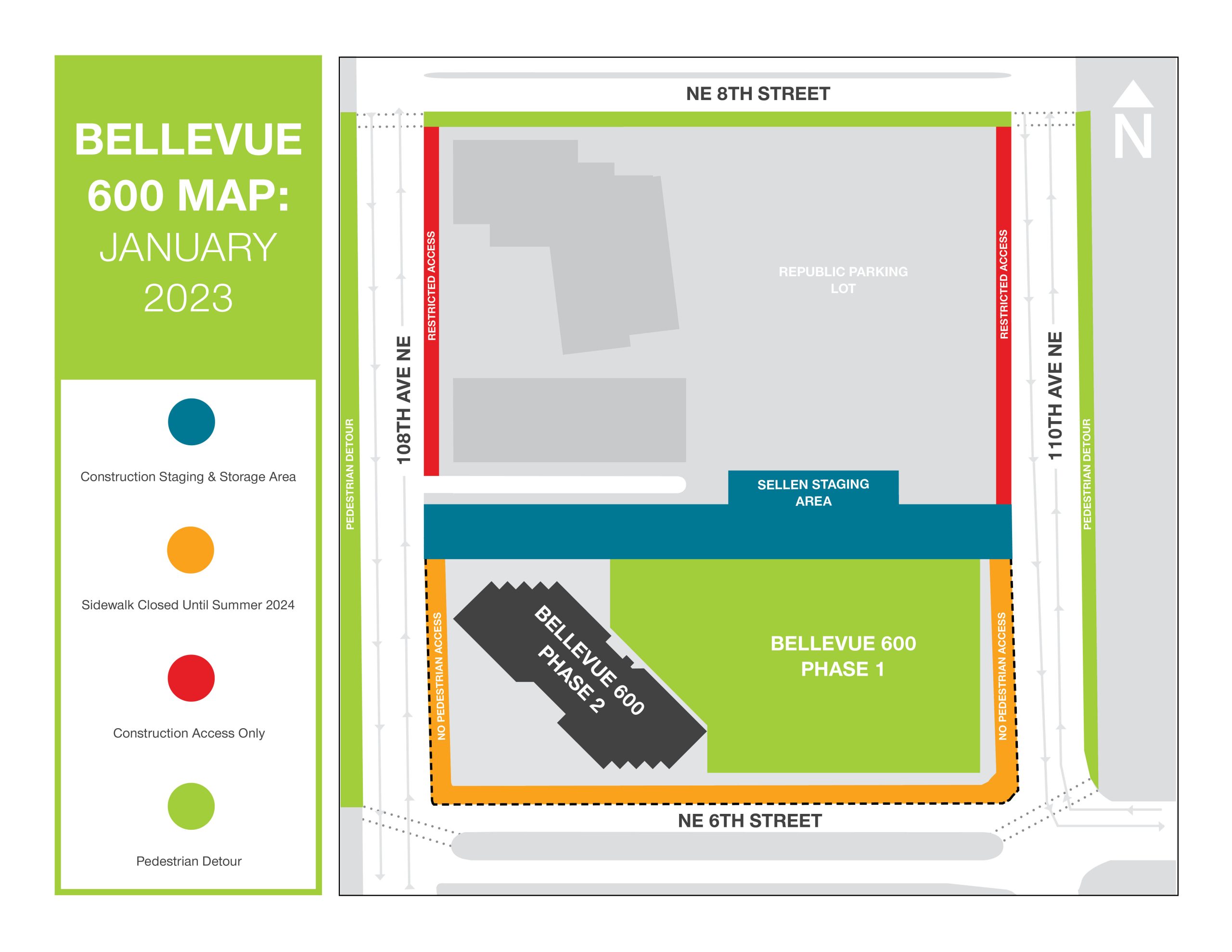 Construction Bulletin Archive
About The Project
The Bellevue 600 project is a new office tower in Bellevue. Early site work is now underway. Updates will be sent out on a monthly basis or 72 hours prior to any significant construction activity requiring additional closures. Click here to subscribe to future project updates.