Bellevue 600 Construction Updates
October 2021
In October, the following work will be in-progress at the Bellevue 600 project:
Mass excavation activities are currently underway and will continue through February 2022. Trucks are running Monday through Saturday.
Northbound and southbound traffic lanes are now open to vehicles on 110th Avenue NE.
Pending street permits from the City of Bellevue, crews will be installing utilities in the right-of-way on 110th Ave NE.
Pending street permits, utility relocation work will start on 108th Avenue NE. This activity will continue through November and include sidewalk closures on the east side of the street and temporarily remove the turn lane and bike lane. Access to Bellevue Corporate Plaza parking lot will be restricted to one lane at times and the northbound lane will be closed through mid November. The southbound turn lane will be temporarily converted into a northbound traffic lane.
Questions or concerns? Contact us anytime and we'll get back to you as soon as possible.
Project Email Inbox: bellevue600@sellen.com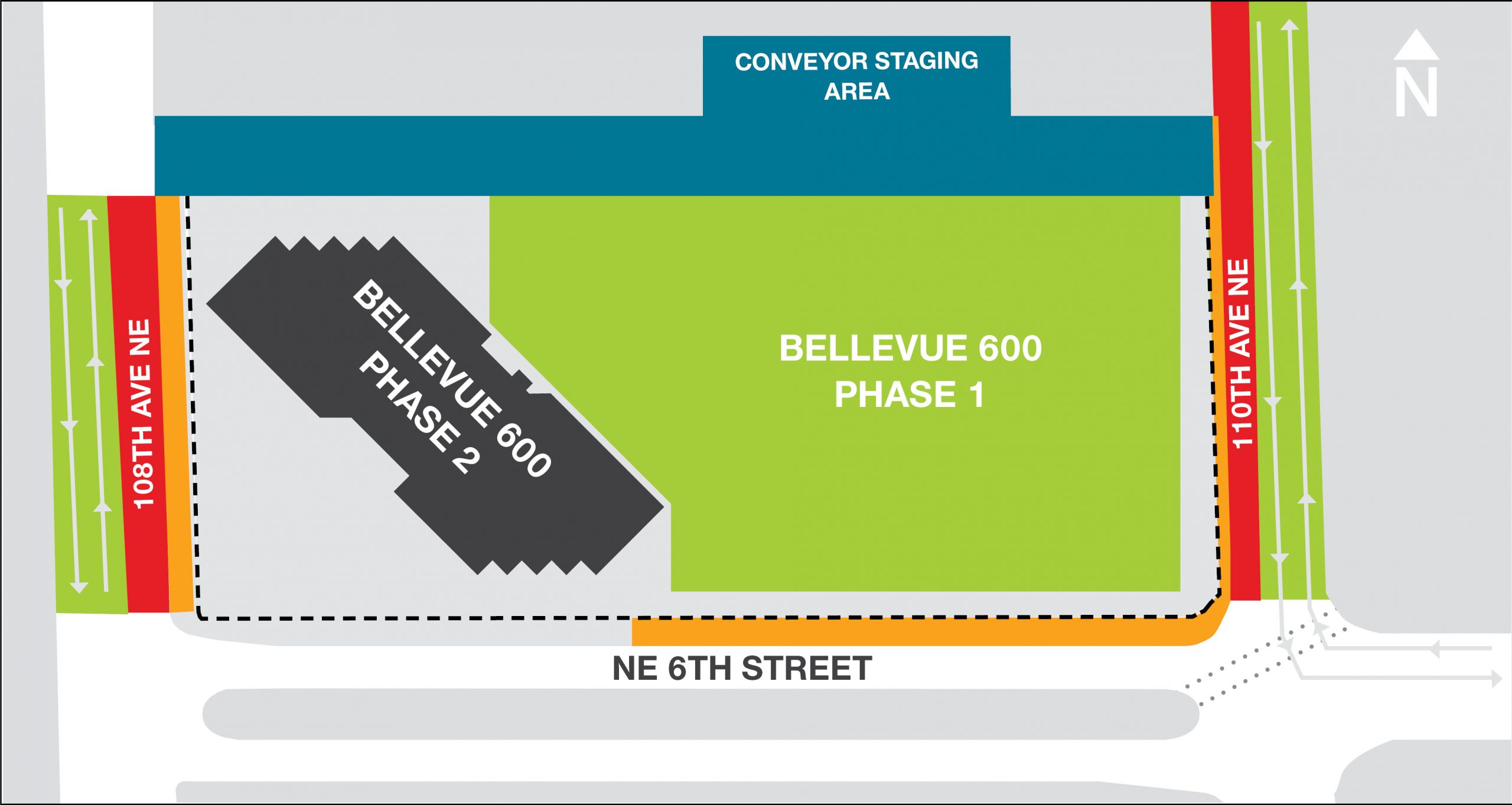 Construction Bulletin Archive
About The Project
The Bellevue 600 project is a new office tower in Bellevue. Early site work is now underway. Updates will be sent out on a monthly basis or 72 hours prior to any significant construction activity requiring additional closures. Click here to subscribe to future project updates.