1525 11th Avenue Construction Updates
Last month, the team accomplished the following:
Completed main green roof.
Bathroom finishes.
Street repaving and sidewalk.
Ongoing building envelope work.
Upcoming activities include:
Continued street improvement work along 11th Avenue.
East cement panel completion.
Green roof vegetation installation.
Equipment testing, inspections and commissioning.
Ongoing Street Improvement Work Impacts: 2/6 – 3/13
Street work will be occurring throughout the months of February and early March along 11th Avenue from Pike Street to Pine Street. The street will be reduced to one northbound lane from 7 a.m. to 3:30 p.m., Monday through Friday. Periodic noise and vibration is to be expected throughout the duration of these activities.
Although all parking on 11th is anticipated to be closed for the duration of street work activities, our team is working diligently to mitigate these impacts and potentially reopen parking south of the project after 3:30 p.m.
Scroll to the bottom of the page to subscribe to future project updates.
Project Schedule: August 2017 – Spring 2019
Contact Us
Scott Mackie
Project Superintendent
scottm@sellen.com
Project Email: 1525@sellen.com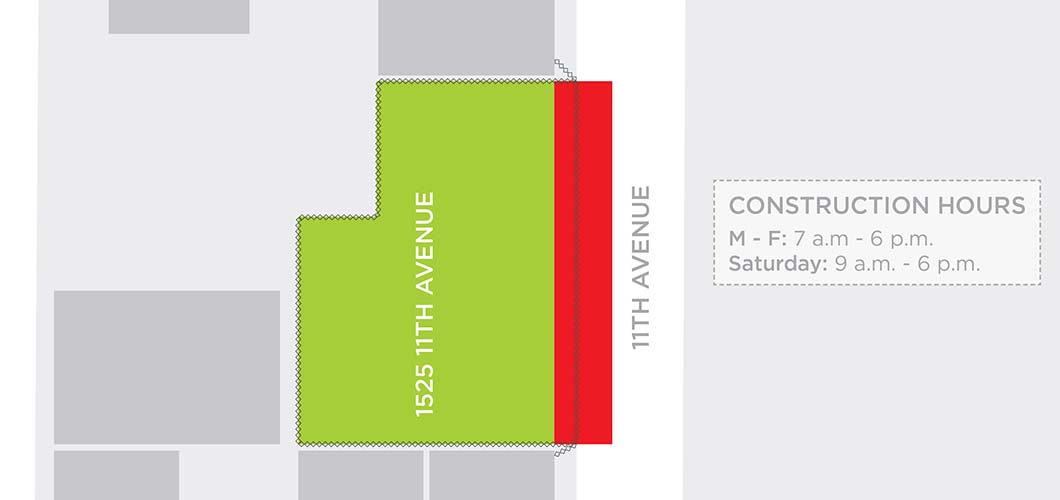 Construction Bulletin Archive
Sellen is partnering with JG Capitol Hill LLC and
Ankrom Moisan Architects to deliver Legacy Capitol Hill at 1525 11th Avenue.
We are committed to being a good neighbor from start to finish. Please do not hesitate to contact us if you have questions or concerns.