1525 11th Avenue Construction Updates
Sellen's crew will begin dismantling the tower crane later this month, requiring some temporary lane closures.
Fencing and barricades will be installed along 11th Avenue on Wednesday, November 28. Traffic lanes will be closed from 4:30 a.m. on Nov. 28 until the activity is complete on Nov. 30. Access to the Monique Lofts parking garage will be preserved for residents and sidewalks will remain open for pedestrians.
Below, we have included a breakdown of the crane dismantle and removal process:
Wednesday, 11/28
4:30 a.m. – Street closure barricades installed
7 a.m. – Crane dismantle begins
12 p.m. – First mobile crane arrives
Thursday, 11/29
Second mobile crane arrives
7 a.m. – Crane dismantled
7:15 a.m. – First crane load out trucks arrive
Friday, 11/30
Mobile crane leaves the site
Temporary fencing and barricades are removed
11th Avenue is cleaned and reopened in the afternoon
Please contact Foreman Dan Cain to facilitate any critical deliveries: (206) 678-7677.
We will send out an additional reminder regarding this activity next week.
Scroll to the bottom of the page to subscribe to future project updates.
Project Schedule: August 2017 – Spring 2019
Contact Us
Ryan Miller
Project Superintendent
(206) 305-6506
ryanm@sellen.com
Project Email: 1525@sellen.com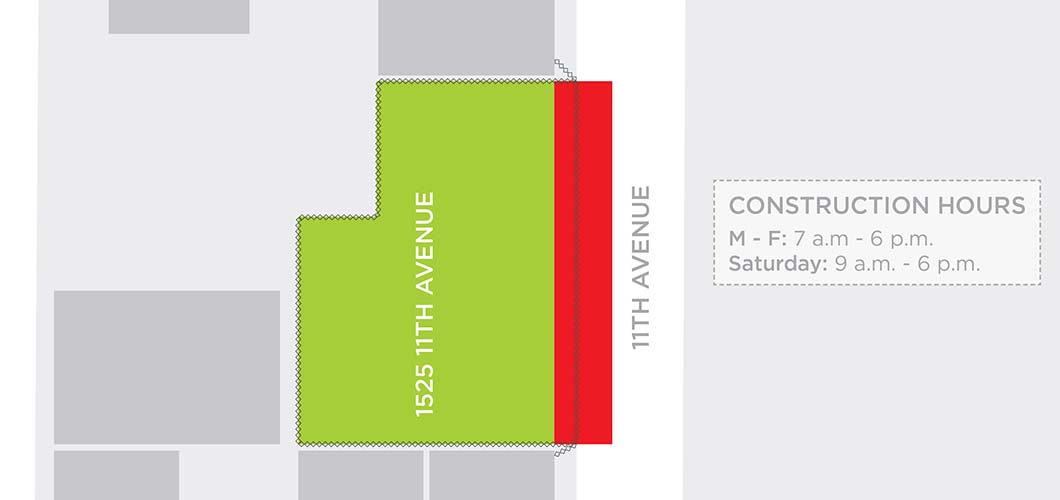 Construction Bulletin Archive
Sellen is partnering with JG Capitol Hill LLC and
Ankrom Moisan Architects to deliver Legacy Capitol Hill at 1525 11th Avenue.
We are committed to being a good neighbor from start to finish. Please do not hesitate to contact us if you have questions or concerns.