Because We Care about Our Community
We volunteer in the community in a number of ways. We spend our Saturdays on a community enhancement project, volunteer on a regular basis at a homeless shelter or mentor youth in our community. Many of us serve on non-profit related boards and committees, and in 2015 we instituted a Volunteer Time Off program, giving every employee eight paid hours each year to volunteer with non-profits in our region.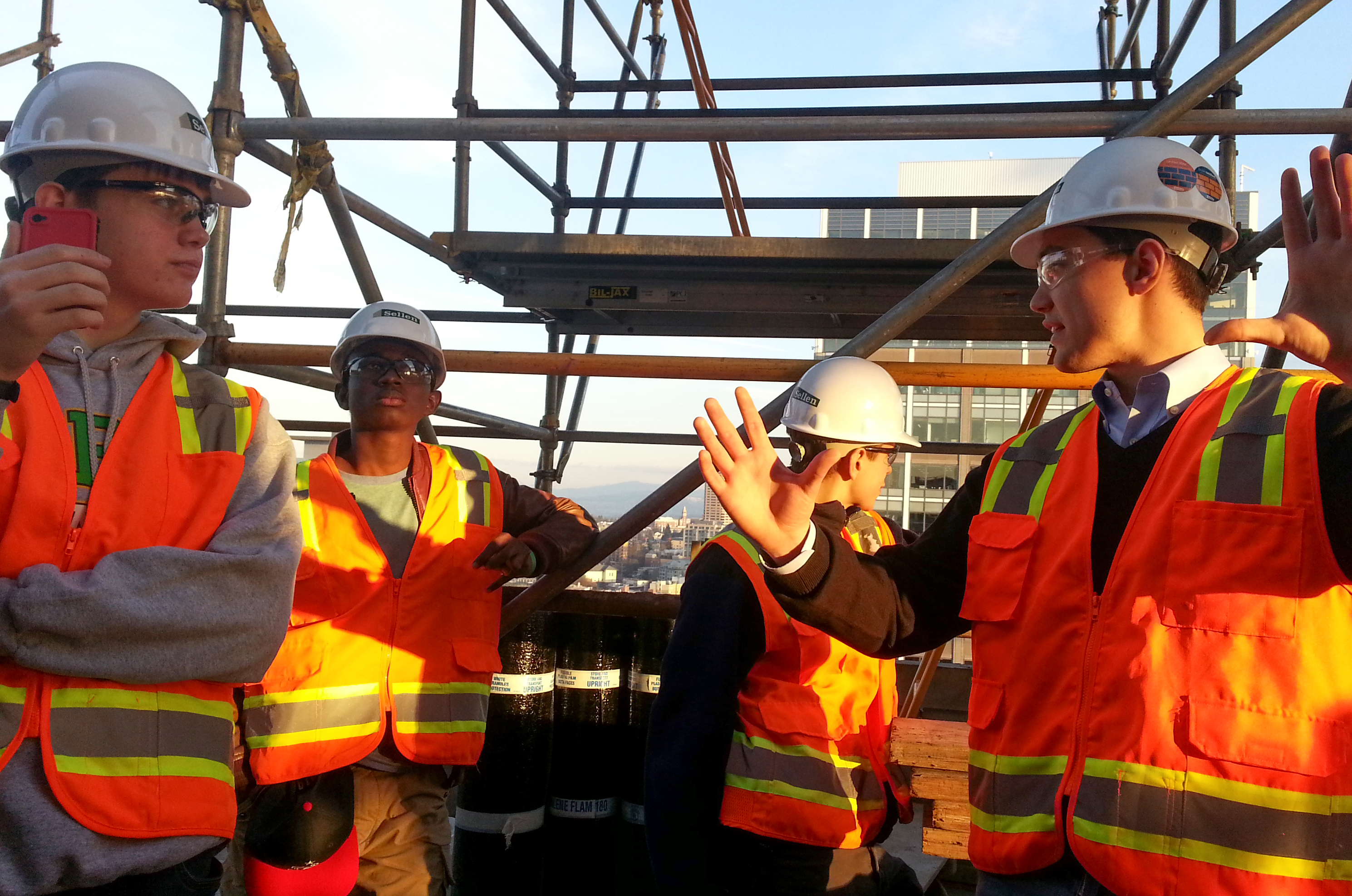 Sellen's JB Gibson leads a job site tour as part of the ACE Mentorship Program.